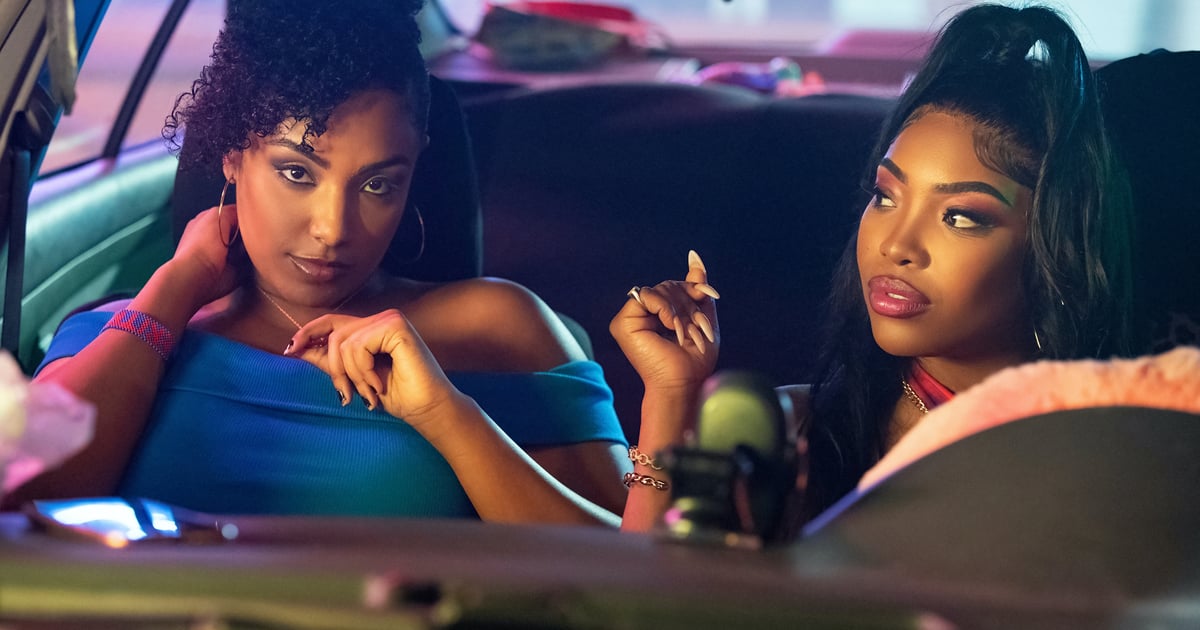 Aida Osman and KaMillion hit the jackpot for his or her TV appearing debuts. The author turned actor and the Florida-born artist make up the fictional rap duo main Issa Rae's new present, "Rap Sh!t." The half-hour HBO Max comedy — described as Rae's "sophomore album" — started as an early draft of the creator's 14-time Emmy-nominated "Insecure" sequence. However, it is since grown right into a ardour project paying homage to immediately's era of ladies in hip-hop.
"I wouldn't even say it feels like pressure as much as it feels like an honor to have a built-in audience that's loyal and already loves Issa."
"Rap Sh!t" is, undoubtedly, in contrast to something we have ever seen earlier than. Rae and showrunner Syreeta Singleton made positive of that after they started creating their sequence that is written by Black girls, about Black girls, however for everybody to consume. The Miami-set present mirrors people from all walks of life — from rappers and creatives to Black moms, millennial hustlers, and, after all, Florida natives. "Every character that's represented in the show, there's somebody in the writers' room who's really like that. It's a beautiful, diverse room," Osman tells POPSUGAR.
In the present, Osman performs Shawna and KaMillion portrays Mia — two estranged highschool associates who reunite years later to start out their very own rap group. Reflective of immediately's present panorama of ladies rappers, "Rap Sh!t" takes a singular, social-media-driven strategy to a hip-hop come-up story we have seen in actual time with artists like Cardi B and Megan Thee Stallion. "It would be stupid to not include it — it'd be negligent," Osman remarks of the present's social media angle. "Everything that we do is online now. We act like going outside is going outside. No, it's going on your phone, Instagram, Twitter, TikTok. If you step back [from the] post-Cardi [era], there's not a single woman in the rap industry that didn't come up off the internet."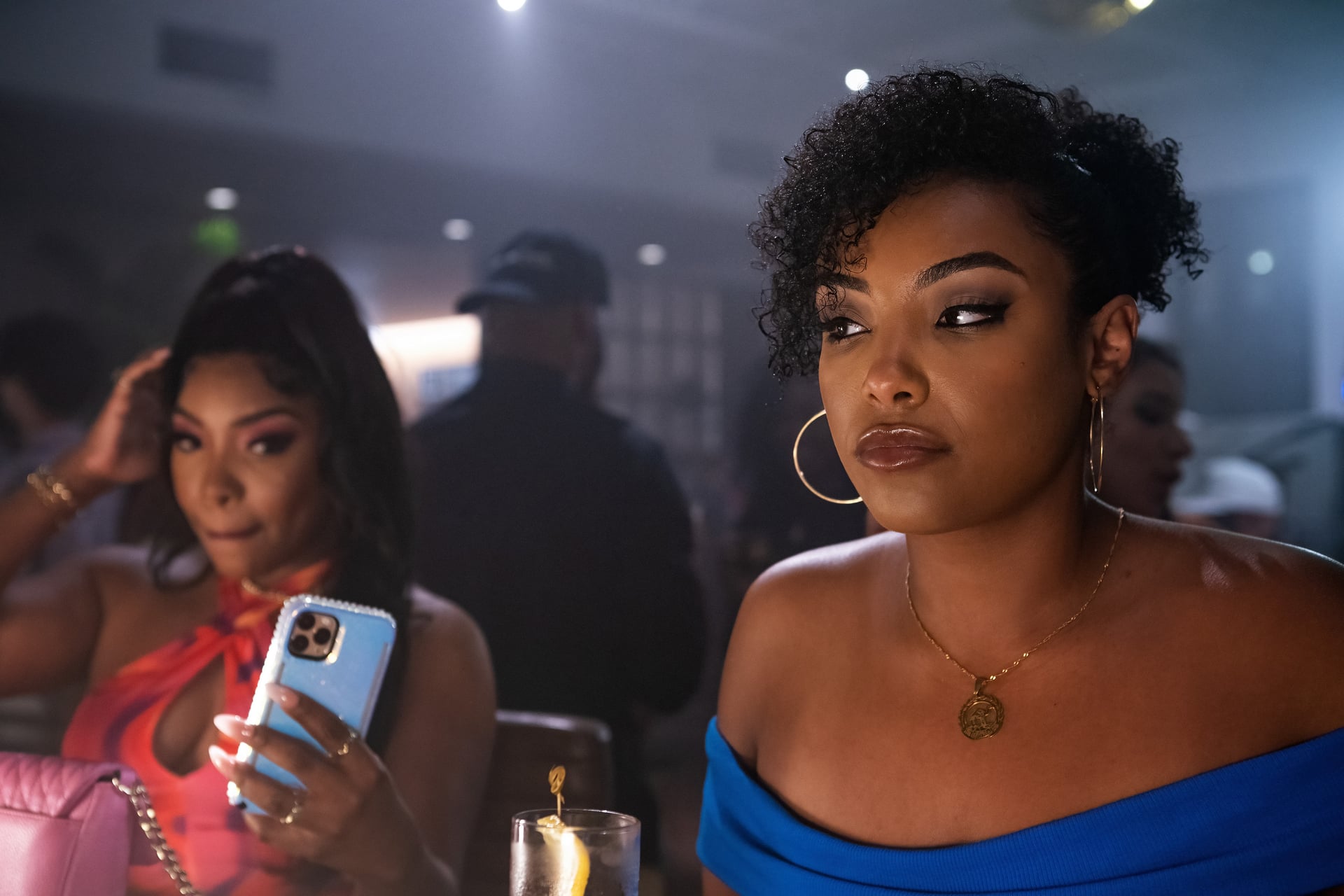 Despite being newcomers within the appearing world, the "Rap Sh!t" stars did not really feel any nerves when it got here to steering the story in Rae's new present. "I wouldn't even say it feels like pressure as much as it feels like an honor to have a built-in audience that's loyal and already loves Issa," Osman says of inheriting "Insecure"'s fan base. "KaMillion and I worked really hard to bring what we could, but we're mostly just excited that it's the sophomore album."
KaMillion and Osman each went by means of very completely different audition processes earlier than touchdown their "Rap Sh!t" roles. The former began with a video audition that charmed Rae and her casting crew virtually instantly. "I think it was just my Florida girl [flair], maybe my accent, my personality," KaMillion shares. "When I came on camera, I was just like, 'I am Mia, and Mia is me.' I was very confident about that, and I think that's really what caught their attention."
Osman, alternatively, acquired employed for "Rap Sh!t" by means of the writers' room, the place she began molding the character she'd quickly embody. "You keep writing character traits for Shawna that are specific only [to me]," she says of her switch from behind-the-scenes to the TV display screen. "I did a staff meeting for writing, and then like a week later, I auditioned . . . it was a weird transition. It was kind of unheard of, honestly. I don't know if that's ever really happened before." As "nontraditional" actors, Osman and KaMillion fearlessly confirmed up as their full, genuine selves throughout filming — a profit that very a lot labored of their favor. "The characters were so us," Osman provides. "It was easy."
"Everything that each of us lacked, the other helped fill that void, so it was really just a match made in heaven."
Much just like the premise of "Rap Sh!t," the 2 costars discovered energy in establishing a sisterhood amongst themselves; it is what helped them build such natural chemistry, on and off display screen. "When we first met each other, it helped that we discovered that we're zodiac twins (Cancers). We just hit it off," KaMillion shares. "Everything that each of us lacked, the other helped fill that void, so it was really just a match made in heaven. Kind of like how Issa and her costar [Yvonne Orji] were in 'Insecure.' It's really funny, I think we really have like the same type of dynamic."
Osman provides: "[With this] being our first acting job, we leaned on each other so heavy. When I wasn't filming, I was in her trailer. When she wasn't filming, she was in [mine] . . . We could really find each other in these moments and share with each other. I think other actresses who have done multiple jobs would be like, 'After work, I'm going home, nobody talk to me, whatever.' But [for us], it was our lives. It was everything we were doing at that point."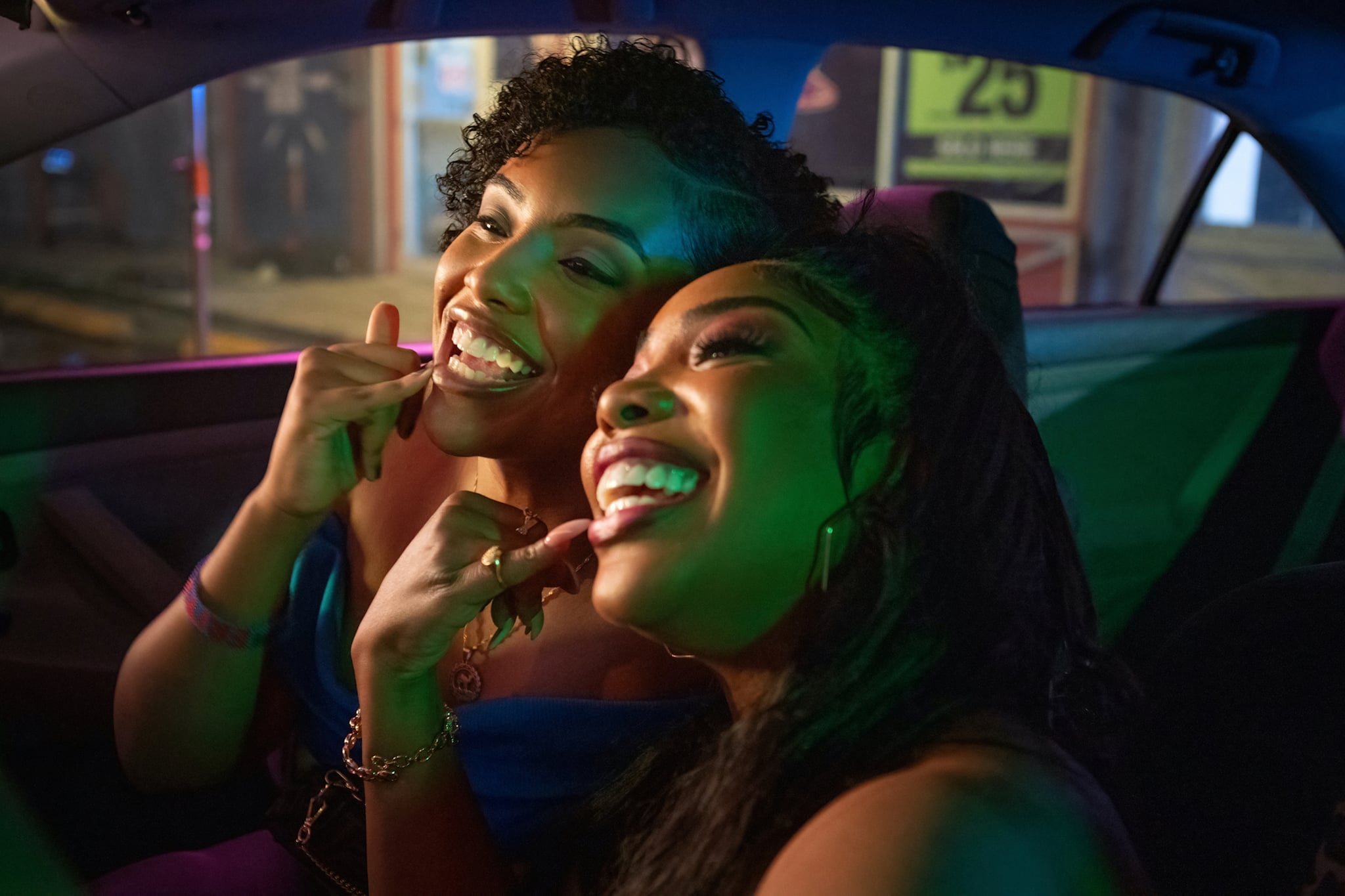 "'Rap Sh!t' has taught me that dreams do come true."
Ahead of its sequence premiere, "Rap Sh!t" has already modified Osman and KaMillion's lives. While each have made names for themselves of their respective industries — the previous in comedy writing and the latter by means of music — they're reaching a complete new degree of their careers now as leads of their very own present. The pair are a drive to be reckoned with, and it is solely the start of their TV success. "'Rap Sh!t' has taught me that dreams do come true," KaMillion says confidently. "It taught me that I can actually act and be on set for 15-hour days for six months and still keep going and going like there's a battery in my back . . . It taught me that Black girls rock, and all they have to do is work hard and continue to open doors for other Black girls — shout out to Issa Rae! . . . We are walking in her blessings . . . I'm talking about Issa Rae the legend, the Issaverse, baby. ['Rap Sh!t'] taught me that Issa runs the world, pretty much."
For viewers who suppose they know who "Rap Sh!t" could also be impressed by (per government producers Yung Miami and JT of City Girls), its main women have a easy instruction for them. "People should just watch the show, gather those things for themselves, and then just see what it's giving," KaMillion says frankly. "Give the show a chance," Osman provides. "I mean, I get it because it's Miami and it's two rappers, but, yeah, just watch the show."
The first two episodes of "Rap Sh!t" premiere on HBO Max on July 21 at 9 p.m. ET.